Tools - AVProEdge
Welcome to AVProEdge, manufacturer of military grade audio/video distribution solutions. Thanks for stopping by, you can select the products category on the left to browse by category. If you need help selecting the right product, please don't hesitate to give us a call or drop us an email or click on the chat request.
More Information >>>
This chart has always been helpful in explaining the different types and variants in video signals. We thought we would share it, so everyone can have the information in one place. Below is the Bandwidth Chart: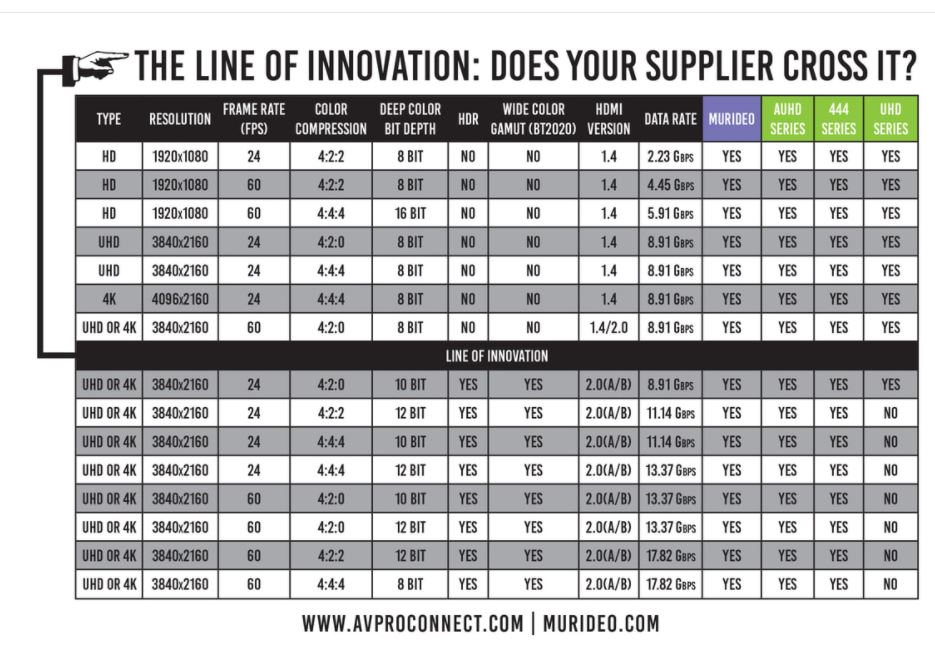 There are no products matching the selection.